Healthy Bottom Line Player Resources
Providing players with insight into gambling risk and harms to help them manage their gambling.
Our Healthy Bottom Line brochures are helpful guides that provide insight into gambling risk, and harm and provide professional encouragement to safeguard your patrons from risky play patterns that may develop into long-term issues.
With six different brochures, each brochure is customized and branded for each operator to provide information that is relevant and meaningful to their customers. Materials are available in both print and digital formats.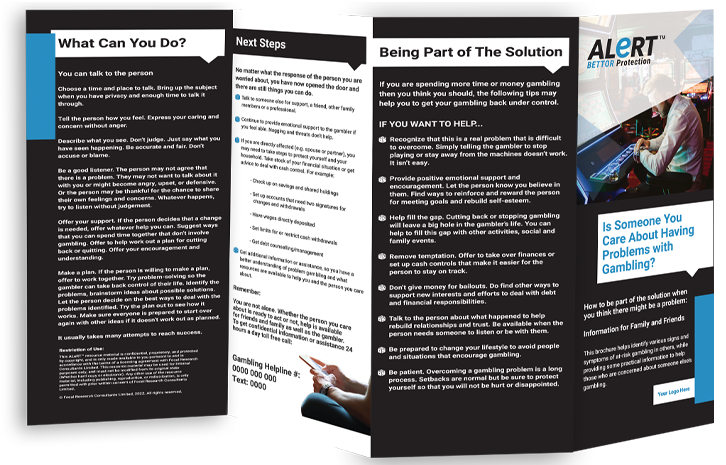 Healthy Bottom Line
Resources to help players manage their gambling
The Healthy Bottom Line (HBL) Player Program is an independently tested evidence-based resource designed to actively support safer gambling by your customers.
The use of the ALeRT technology lets staff reach out to at-risk gamblers at the right time. Identification is then linked to meaningful customer interactions, relevant resources, and referrals as part of a stepped-up customer care program.
An essential part of that program is providing customers with the right information and tools to self-assess and manage their player journey.
Healthy Bottom Line
Multi-Level Program Design
No matter where someone is in their customer journey, Healthy Bottom Line resources include practical materials and strategies to help players manage their gambling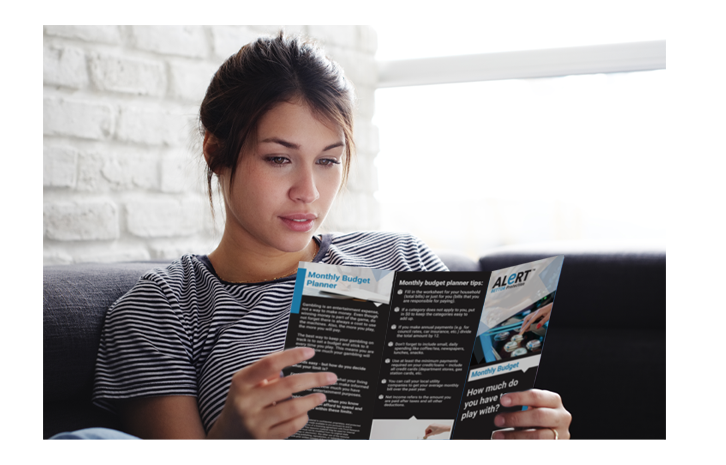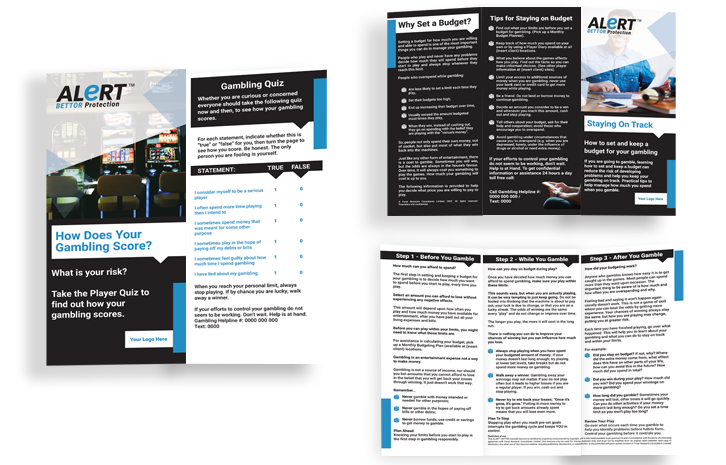 Healthy Bottom Line
HBL Player Resources Include
ALeRT™ BETTOR Protection
More Responsible Gambling Solutions